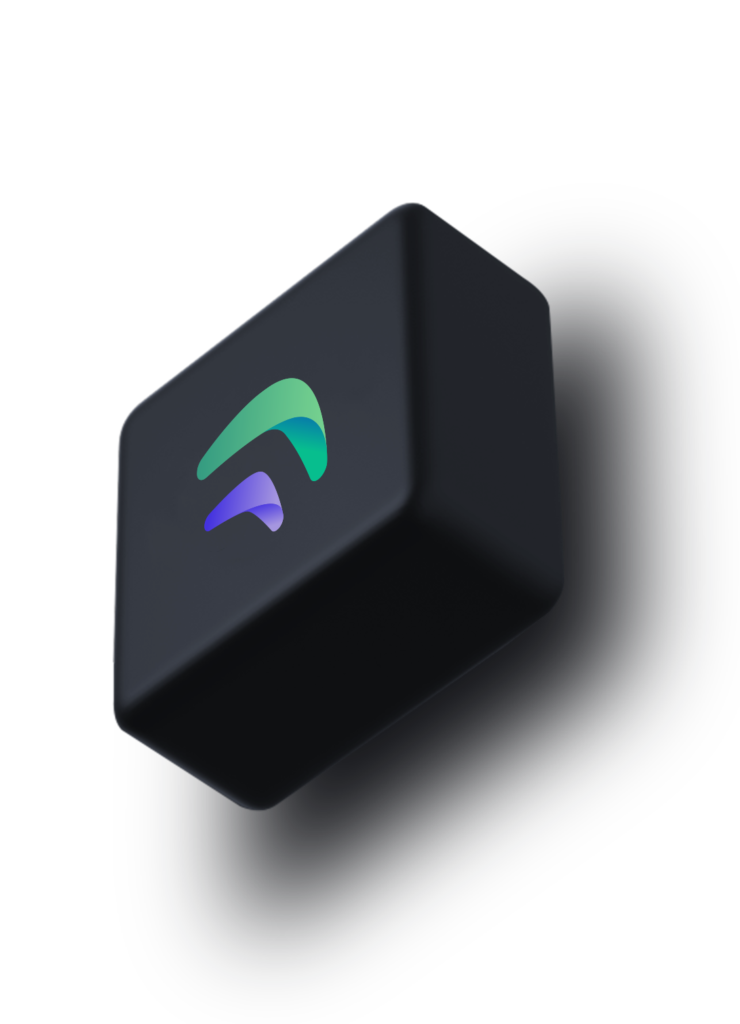 De Crankk hotspot is te vergelijken met een Helium hotspot. In de meeste gevallen is het dezelfde hardware. Software matig pakt Crankk het heel anders aan. Binnenkort zal het zelfs mogelijk worden om dual mining te doen. Helium hotspot en Crankk hotspot op dezelfde miner.
Hardware:
De volgende miners zijn compatible:
Here is the list of all full gateways currently supported by the Crankk network: • Controllino V1 • COTX-X3 • Heltec Indoor • MNTD by RAKwireless • Nebra Indoor (Raspberry Pi) • Nebra Indoor (ROCK Pi) • Nebra Outdoor (Raspberry Pi) • Panther X1 • Patnher X2 • PISCES-P100 • RAK V2 • SenseCAP M1
Here is the list of all light gateways currently supported by the Crankk network: • Browan MerryIoT • COTX-X1 • Dragino LPS8 Indoor • MatchX M2 Pro • Milesight UG65
Recycle:
Bovenstaande (Helium & Matchx) hotspots zullen door middel van een Crankk licentie kunnen omgebouwd worden naar een Crankk hotspot miner of zelfs een dual miner Helium & Crankk hotspot.
Onboarding Full & Light Hotspots:
Controllino V1
COTX-X3
Heltec Indoor
MNTD by RAKwireless
Nebra Indoor (Raspberry Pi)
Nebra Indoor (ROCK Pi)
Nebra Outdoor (Raspberry Pi)
Panther X1
Panther X2
PISCES-P100RAK V2
SenseCAP M1
SenseCAP M1 via SSH
Hulp nodig bij ombouw van indoor naar outdoor, of ombouw fout gegaan? Neem contact met ons op.
Door het buiten plaatsen van een antenne en deze te voorzien van een zo kort mogelijke en goede coax kabel kan je je rewards stevig verbeteren!
Ik overweeg om hierover een Youtube kanaal op te zetten, kom dus zeker nog eens terug een kijkje nemen.
Welke antenne heb ik nodig op mijn crankk miner?
Wanneer je op een appartement woont 20 verdiepingen hoog kan het zijn dat je toe komt met de standaard geleverde antenne.
Onderstaande antenne's stuk voor stuk echt beter dan de andere. Deze antennes zijn wel alleen voor europa.
Omni Directional 5dBi 868 MHz antenne voor Crankk hotspot miner. Gebruik deze antenne wanneer je niet het hoogste dak hebt in de buurt. Wanneer je je op het dak kan plaatsen. Wanneer je niet op het dak, maar binnen moet plaatsen, om zo het verlies dat u heeft van het glas deels goed te maken. Een antenne buiten plaatsen op het dak heefst steeds de voorkeur.
Directional 8dBi 868 MHz IOT antenna voor Crankk hotspot miner. Gebruik deze antenne bijvoorbeeld wanneer je "Lone wolf" bent en het doel hebt ver weg, of wanneer de andere hotspots in een hoek van 60° a 72° langs je gegroepeerd zijn. Wanneer je je antenne niet op het dak kan plaatsen en dus maar een deel van de 180° (aan de ene kant van het appartement) kan 'bedekken'.
Wil je toch een betere antenne maar zie je door het bos de bomen niet meer, of heb je hulp nodig bij de plaatsing zie onze webshop onderaan of vul het contact formulier in.
FAQ:
How can I join the Crankk Network? You do need a Gateway since it is a Proof-of-Coverage network. Choose either the hosted option or the shipped option.
Do I earn the Crankk Token? Yes. Crankk is a token on the Kadena blockchain. Read about its Tokenomics above or in the Lite Paper.
Do I pay gas fees in Kadena then? Yes. Kadena has one of the lowest gas fees. You should be able to operate your gateway for months having just one Kadena. We'll also give you some included in the Gateway purchase price to get you started.
Where do I buy Kadena? There are many ways but if you really have no idea then just search for "Where can I buy Kadena" to find a regular currency to crypto currency exchange
How is Crankk better than Helium? We've been mining Helium for some time and tried to eliminate some of the apparent nuisances we encountered. We're not saying Crankk is better. We're striving to make it better.
Seriously, how is it different from Helium? Crankk didn't develop its own blockchain. It uses the Kadena blockchain with low gas fees. Crankk is a token on Kadena. This choice eliminates a lot of the complexity and lowers the requirement for the project in terms of what it needs to prove to be viable. Kadena has proven to be fast, resilient, secure and low cost. This way we were able to concentrate on features that make participating in Crankk a lot more fun and a lot less risky. (bewerkt)
How are you going to make sure miners get their returns on their investments? To answer this question we want to make it clear that we optimize for long term viability of the network. Choosing not to develop our own blockchain eliminated a lot of the potential future risks. From the Tokenomics point of view we chose not to have an initial sale of tokens so that everybody starts with zero. Right now the only way to get Crankk Tokens is to earn it by operating a gateway. From the initial investment point of view we chose to leverage the Raspberry Pi because it's low cost and widely available. Unlike in the case of specialized hardware you can always reuse or resell your Raspberry Pi and the LoRa module and recover some or all of your initial investment. Early adopters will benefit more as with any other project. However we'll open a new chain after every 10,000 gateways so that the early adoption cycle can restart and provide more people with this opportunity.
Is Crankk really "distributed"? From the blockchain and token point of view, it is. From the LoRaWAN radio network point of view, it isn't yet. LoRaWAN was developed with centralized controllers in mind and that makes a lot of sense due to the fact that you don't want to congest the airwaves and frequencies, want the collected sensor data to arrive at a limited number of central servers that the actual data user is interfacing with, and many other reasons. At the same time we know that more can be done to achieve a higher level of distributedness and we are working constantly to develop in that direction. (bewerkt)
Can hnt hotspots be converted to Crankk gateways? The technical possibility is there. We are working on steps that improve and harden Crankk as a network before laying out plans for conversion.
How much does a Crankk miner cost?
$499.99 U.S. + $20.00 shipping
How much Crankk can someone receive on a day with one gateway? Please read about tokenomics in our medium posts. In general, a gateway that is online gets a chance to beacon every 4 hours. Beaconing gets half of the total reward for the cycle. The other half is distributed among witnesses, the consensus node coordinating the given cycle gets 10% of what the beaconer gets.
What are the payment methods to purchase a Crankk miner?
You can pay with USDC, USDT and ETH through ERC20 Network. You can pay from any wallet/exchange.
What does hosted mean? Hosted gateways have been discontinued. The ones we have are hosted at our facilities and were invented to help us develop Crankk with a limited number of gateways. Eventually we are going to transition them to the owner's care.
Do I need to buy 2 gateways? Not any more. 1 is enough. The caveat is that a gateway with at least one Crankk gateway in reception range will earn significantly more than one without any witnesses.
Interessante crankk linken:
https://alviso.medium.com/crankk-io-a-helium-like-crypto-network-on-kadena-25893cf32caa
https://alviso.medium.com/announcement-q1-2023-ca6c49303379